It's funny, every time I sweep up dog hair and put it in the compost bin, it drives Mr. Money crazy! He doesn't believe, but I know for a fact you can compost dog hair.  I've been doing it for two years and he had no idea it was going in the compost bin!  The joke is on him.  There are a lot of people that aren't sure of what you can compost, so I decided I'm going to share a list of things that you really can compost.  Some are pretty common; others may not be.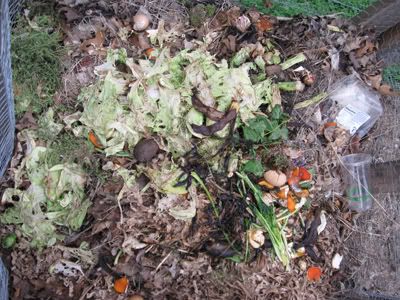 What you can compost
-Paid bills and other paper scraps
-The contents of your vacuum (sorry Mr. Money!)
-Dog or cat hair
-Tea bags
-Latex (only) condoms (?!)
-Coffee grounds
-Egg shells
-Vegetable scraps
-Tissues
-Human hair
-Any nut or soy milk
-Wool socks
-Brown paper bags
-Newspapers
-Nail clippings
-Fireplace ashes
-Poop (Animal)
-Crumbs from your counters
-Toilet paper rolls
-Dryer lint
-Old cotton clothing (cut into very small pieces)
-Dry pet food
-Dead flowers
-Roadkill (don't do this at home!)
Do you compost? Are you surprised at what you can compost?