If you like this post, please subscribe to my feed! Thanks for visiting!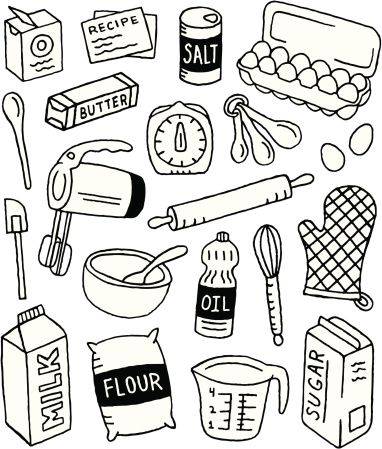 Click on the baking soda to buy in bulk:

Uses for Baking Soda
I can't live without baking soda. I buy it in huge bags because we go through so much of it.  I use it for cooking, cleaning, and even in the bathroom as a beauty aid! It's inexpensive and natural, and you can't beat its cleaning ability and versatility.  Here are some of it's uses:




Beauty
-Baking soda sprinkled on your fingertips makes an excellent face scrub. It's not too abrasive and feels great when you use it! It can also help clear up blackheads.
– I use baking soda as to no poo my hair. It's cheap, easy, and natural!
-Rubbing baking soda on your underarms works great as deodorant! I stay dry all day and don't smell. Learn how to make deodorant with baking soda!
-Baking soda in the bath is a nice, relaxing natural way to help soothe your skin and make it softer while getting you clean. It also helps detoxify your body.
-A toothbrush dipped in baking soda can be substituted for toothpaste. Make sure you don't go overboard though! I add a few drops of peppermint essential oil so it tastes better.  You can also use my toothpaste recipe to make toothpaste with baking soda!
-Add a 1/4 cup of baking soda and 2 T of salt in a bucket with hot water and soak your feet. It helps soften your feet and removes dirt and grime.
Kitchen
– At the bottom of garbage bags, add some baking soda.  While you add your trash, you will minimize odors.
– Baking soda in the refrigerator absorbs odors and moisture and makes the fridge smell better!
-Sprinkle baking soda in your vegetable crisper in the fridge and cover your veggies with a cloth or paper towel so you have nice and crisp veggies!
– Small fires on the stove can be extinguished by tossing some baking soda on them. When the baking soda burns, it releases carbon dioxide that makes the fire die out.
– Baking soda is not abrasive, so you can use it to clean your fridge and countertops with no scratching!
– Put a couple of tablespoons of baking soda in a bowl with water in your microwave.  Microwave on high for three minutes.  Afterwards, you should be able to wipe the sides of your microwave clean with minimal effort.
– Run a cycle in the dishwasher using baking soda instead of detergent to clean out the dishwasher.
-Fill your sink halfway with water and use a few tablespoons of baking soda.  Soak your veggies in it to remove pesticides and chemicals.
General home
– Your vacuum cleaner canister can be deodorized using baking soda.  Add a small amount to the canister to eliminate stinky odors while vacuuming!
– In areas of excess moisture, add a bowl of baking soda.  It will help remove moisture. You'll have to stir the bowl of baking soda to keep it fresh and active.
– Make a paste of baking soda and water to remove crayon marks naturally from the wall.
– Remove water stains on wood floors by using a mixture of baking soda and water.
– If your mop starts smelling bad, dissolve 4 tablespoons of baking soda into one gallon of hot water and allow it to sit for an hour.
– Put baking soda in an old parmesan cheese can and sprinkle on your carpet an hour before vacuuming.  It will help deodorize your carpets naturally.
– Toilet stains can be removed by putting a layer of baking soda on the stain and allowing it to sit for an hour or so.  Use a toilet brush, and then scrub it into the water to refreshen the room!
Plumbing
– If you can't find where to buy lye, you can use baking soda instead to clear drains.  One cup of baking soda followed by a gallon of hot water should help clear a drain naturally.
Garden
– Do you need a natural ant deterrent? Sprinkle one line of baking soda on the ground.  The ants should not cross the line.
Laundry
-Brighten your whites naturally and remove odors in the wash by adding 1/2 cup of baking soda.
-Baking soda can be a natural stain pre-treater.  Mix a paste of baking soda and water and let it sit on the stain until you are ready to wsh.
Workshop/auto
-Do you have oil stains in your garage?  Cover them with baking soda and then leave for a day.  The next day, sweep up the baking soda and the oil stain!
– Light rusting can be removed by mixing together a mixture of baking soda and vinegar and applied with a steel wool pad.
– Shine chrome naturally by making a mixture of baking soda and water and scrubbing onto the chrome.  It will shine like new!
Pets
-Cat litter can be refreshed using a few sprinkles of baking soda.
– Eliminate odor after you've cleaned up pet accidents by sprinkling over the dampened area with baking soda; allow to dry and then vacuum.
Personal
-Make your own mouthwash with a glass of water with 1/2 teaspoon of baking soda.
-If you suffer from foot odor, you can sprinkle baking soda into your shoes and allow to set overnight.  In the morning, turn your shoe upside down and tap to remove baking soda.
-Add baking soda to your toothbrush with toothpaste for extra whitening power.
-Baking soda and water can be mixed into a paste and applied to bug bites to provide relief.
Baking soda is so versatile and wonderful!
Also check out:
Laundry Detergent Recipe
Glass Cleaner and Household Cleaner Recipe
Dish Soap and Dishwasher Detergent Recipe
Shampoo Recipe
Where to buy Fels Naptha