One of my biggest pet peeves is having all those darn plastic grocery bags strewn all over my pantry.  I also hate that they take up room in the landfill, basically never disintegrating.  When I go grocery shopping (or any other store as well), I always try to remember to bring a cloth grocery bag with me.  Sometimes I forget and I'll go without a bag if it's just a few items and I can carry them.  The other day I went through my closet and discovered I had a bunch of old t shirts that had holes in them or some other problem.  I wanted to come up with a creative way to reuse them, and that I did!
I made them into cute cloth grocery bags!  When Mr. Money first saw my finished project on the floor, he said "Oh! There's that cute shirt I like of yours!" and as I hesitated to respond he noticed that I had cut it up and made it into a cloth bag.  I was glad I didn't have to give away the shirt because it was cute; plus who wants to wear a shirt with holes in it anyway?  Here's what I did.  It is so simple, and would be a fun craft with kids.
1. Find an old t shirt.

2. Cut the sleeves off.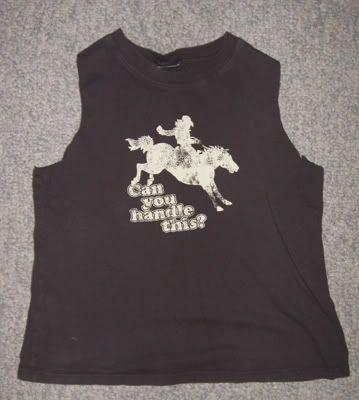 3. Turn the shirt inside out and sew up the bottom.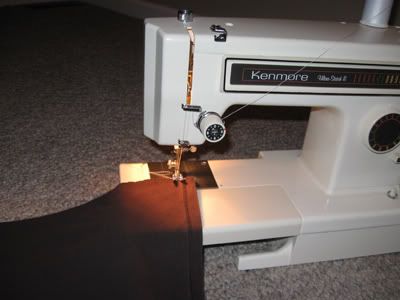 4. Turn back inside out and, voila! That's it.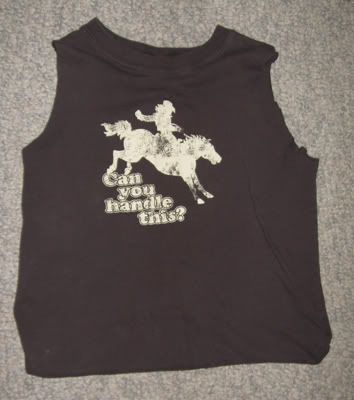 Now you've got a cute cloth grocery bag you can stuff in your purse, diaper bag, or leave in your car. If you want, you could always sew along the inside of the arm holes for a cleaner look, but I didn't bother because I made sure I trimmed it up nicely.  Re-purposing items is one of my favorite things to do!
Do you use cloth or reusable grocery bags?