One of my favorite things about owning this house is the fact we have enough land to have a garden to grow our own vegetables.  I love the idea of homesteading, and we're trying to create our own little homestead here in our neck of the woods.  This year we got started a little late so we're only enjoying copious amounts of yellow squash so far.  This is the third year we've had a garden, and each year we enjoy it more and more.  The more we add our compost to the soil, the more the plants take off!
Here's how our garden looked this spring, before planting: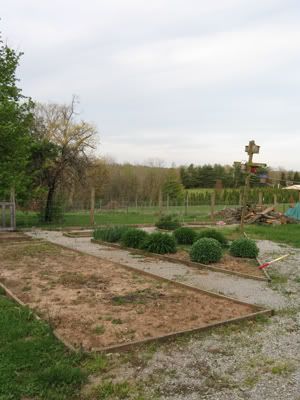 And here it is today:


In this bed we have zucchini, yellow squash, patty pan squash, okra, sugar snap peas, and bush beans. The huge plants on the right are the yellow squash plants.
To the right of this bed we have some volunteer tomato plants that came up from seed by themselves and I transplanted (I don't have the heart to kill them!):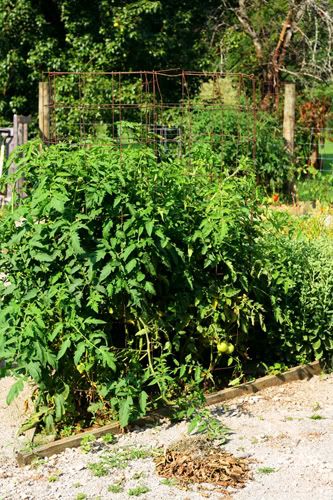 Near the back fence of our property we have a bed that contains strawberries, a blueberry bush, and some sugar snap peas I planted last weekend.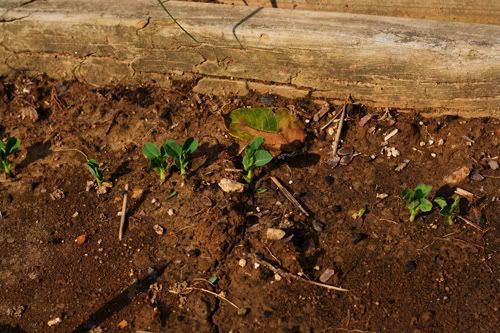 We have a raspberry box that will hopefully multiply:


I am also going to be saving the leaves to make raspberry leaf tea out of. It's great for your womanly parts (sorry guys)!
We have three rows of beans that I planted last weekend and hopefully will be able to can or freeze: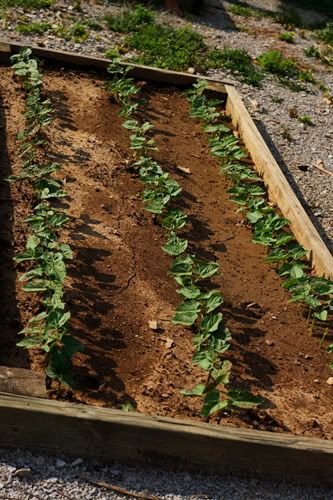 The front bed contains peas, beans, and lavender. I hope to use the lavender in my homemade soap this fall for Christmas gifts!  The bed behind it has basil, rosemary, oregano, chives, sage, and Italian parsley.
And last but not least we have some beautiful rainbow chard that is recovering nicely after I tried to kill it: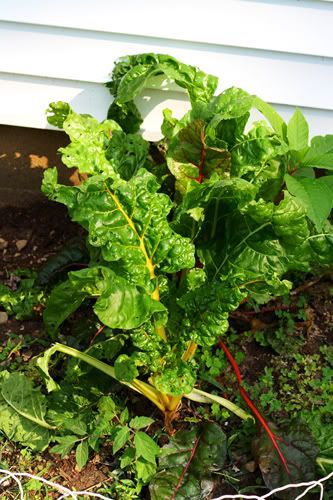 Growing a garden is not only delicious to me, but it's also therapeutic. I love going out to my garden at the end of the day and digging in the dirt and watering the plants. There's nothing like it!
What's your favorite home grown vegetable?